Getting to that time of year where people are thinking of the Holiday's.  Well anyone who has the honor of visiting the Isle of Wight this year, really is spoilt for choice.  There is literally so many attractions here a fortnight will not be long enough.  We could recommend something new for you to do every day if you came for a month!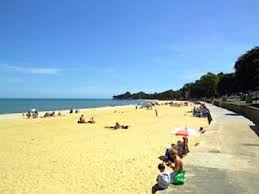 The Beach is always a good start, if you like big open sandy beaches or small coves with plenty of rock pooling we have too many to list.  One thing they all have in common, they are all close to a good beer!
Have fun and enjoy our beautiful Island.